Leaving a mark of God's love in our community and the world
We're changing up a few things this year, but don't worry-- we know we're a study spot and we don't plan on moving away from that strength. We are, however, a ministry of the church whose building we share, and we want to make efforts to build those ties in more visible ways to cultivate a culture of belonging in this space.
We intend on accomplishing this in three ways.
1. We want the atmosphere in The Common Cup to be better than ever so people feel they belong here.
2. We will be choosing to be more environmentally responsible in order to respect the world God made for us. Look for some changes to our single use items and menu options. Join our efforts with 5% off every time you bring your own mug.
3. We want to find more ways to connect with you by offering more on site, one on one interactions with people from ULC.
We plan to continue offering free events throughout the school year such as live music, canvas painting events, and game nights. Also, check out the wall in the entryway to participate in an interactive question series. We're excited to see community growth in this visual project as well as a representation of your own impact in this world.
Finally, we grow exponentially when you talk about us to your friends and neighbors. Put a TCC sticker on your water bottle, car or laptop, invite someone for a coffee, or share your experience on social media. We are so thankful for our loyal customers and all of you who love The Common Cup!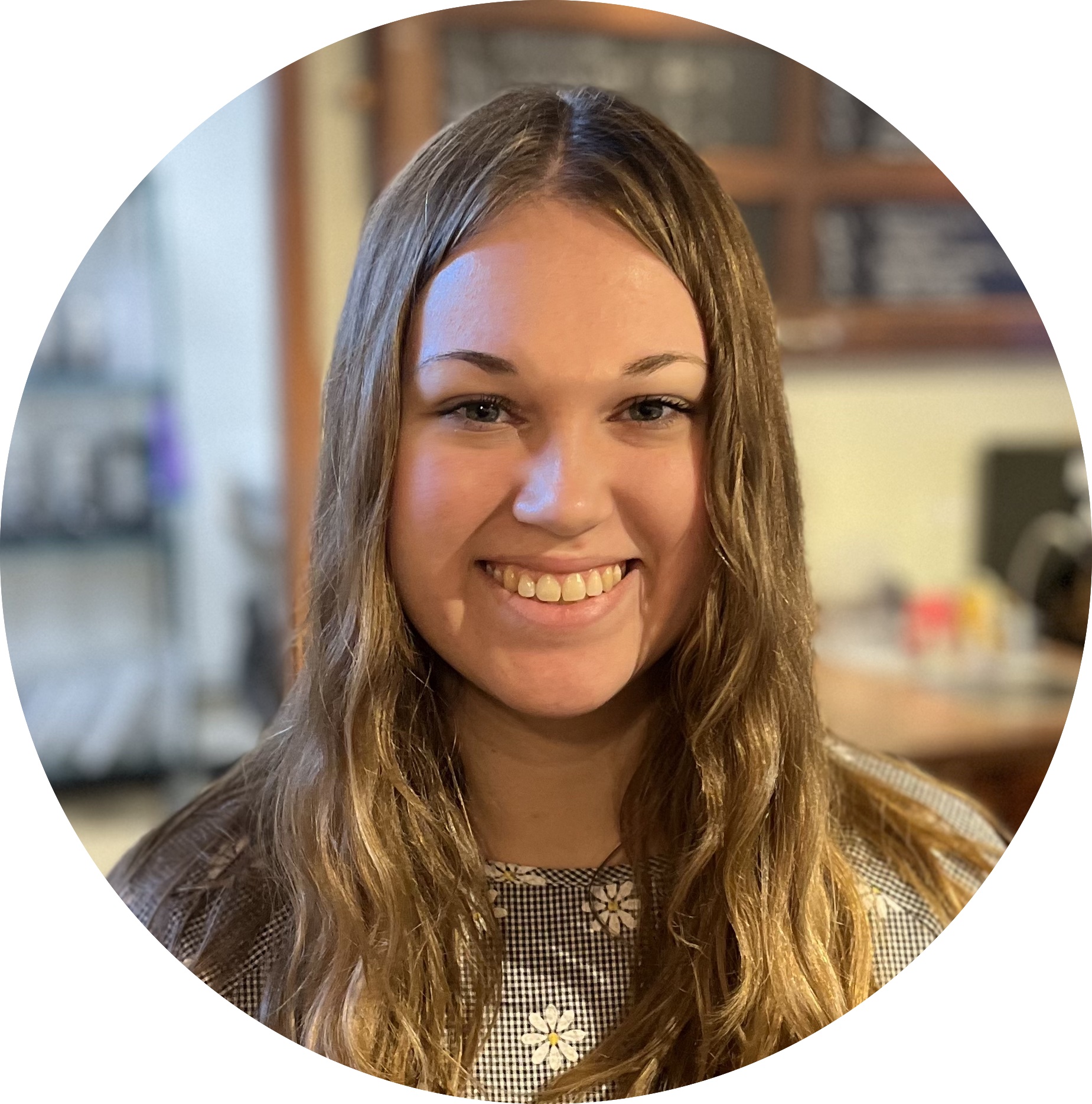 Bri
Bri, an Iowa native, moved to Michigan with her husband last year to help plant a church. She is currently in grad school for mental health counseling. In her free time, she enjoys drinking coffee and reading a good book! [
Bri's Choice: A classic Cafe Miel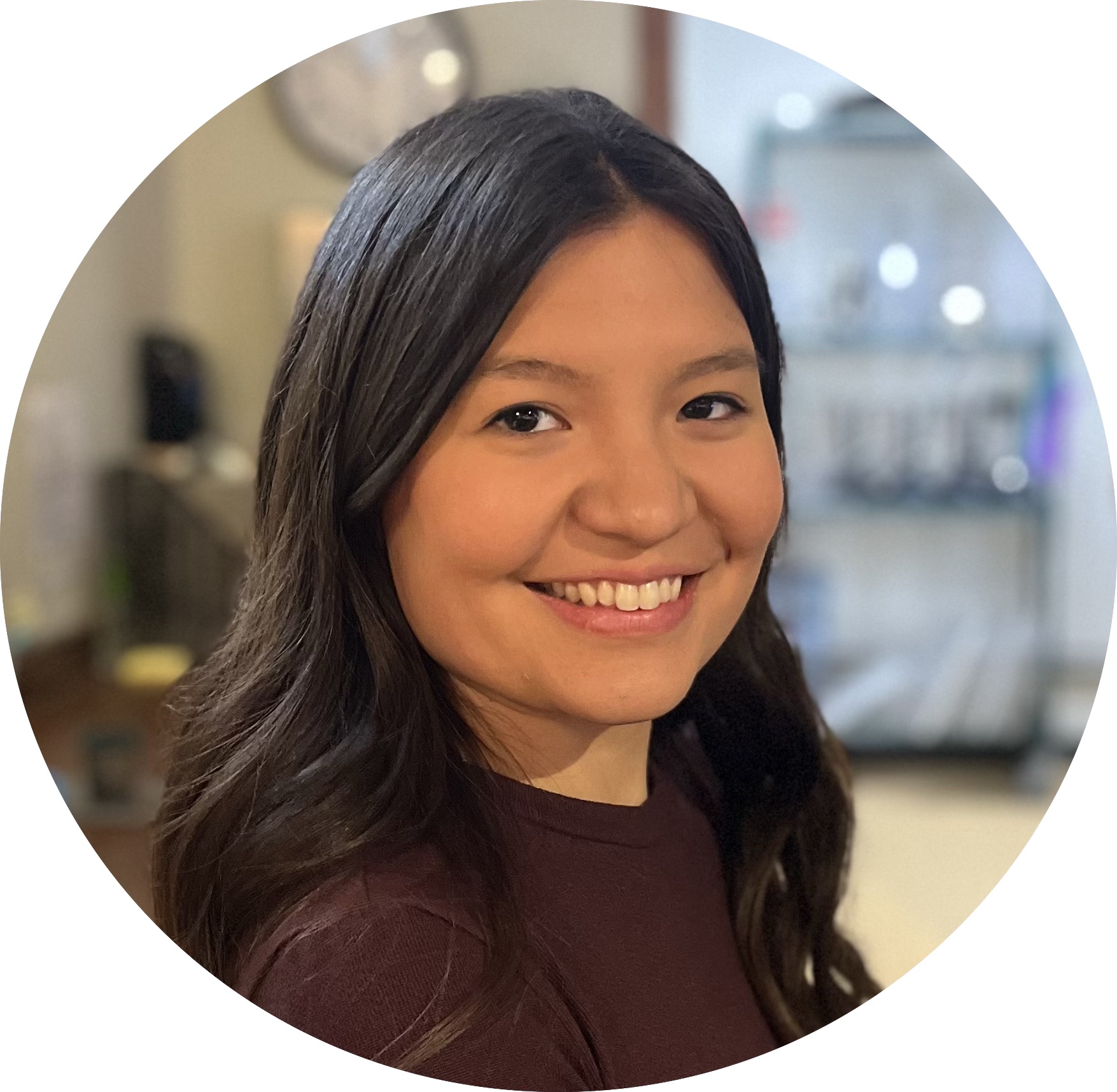 Bethany
Bethany is a recent U of M graduate who will be starting dental school in June. In her free time, she enjoys playing the piano and violin. She is also an active member of Cru!
Bethany's Choice: An iced chai!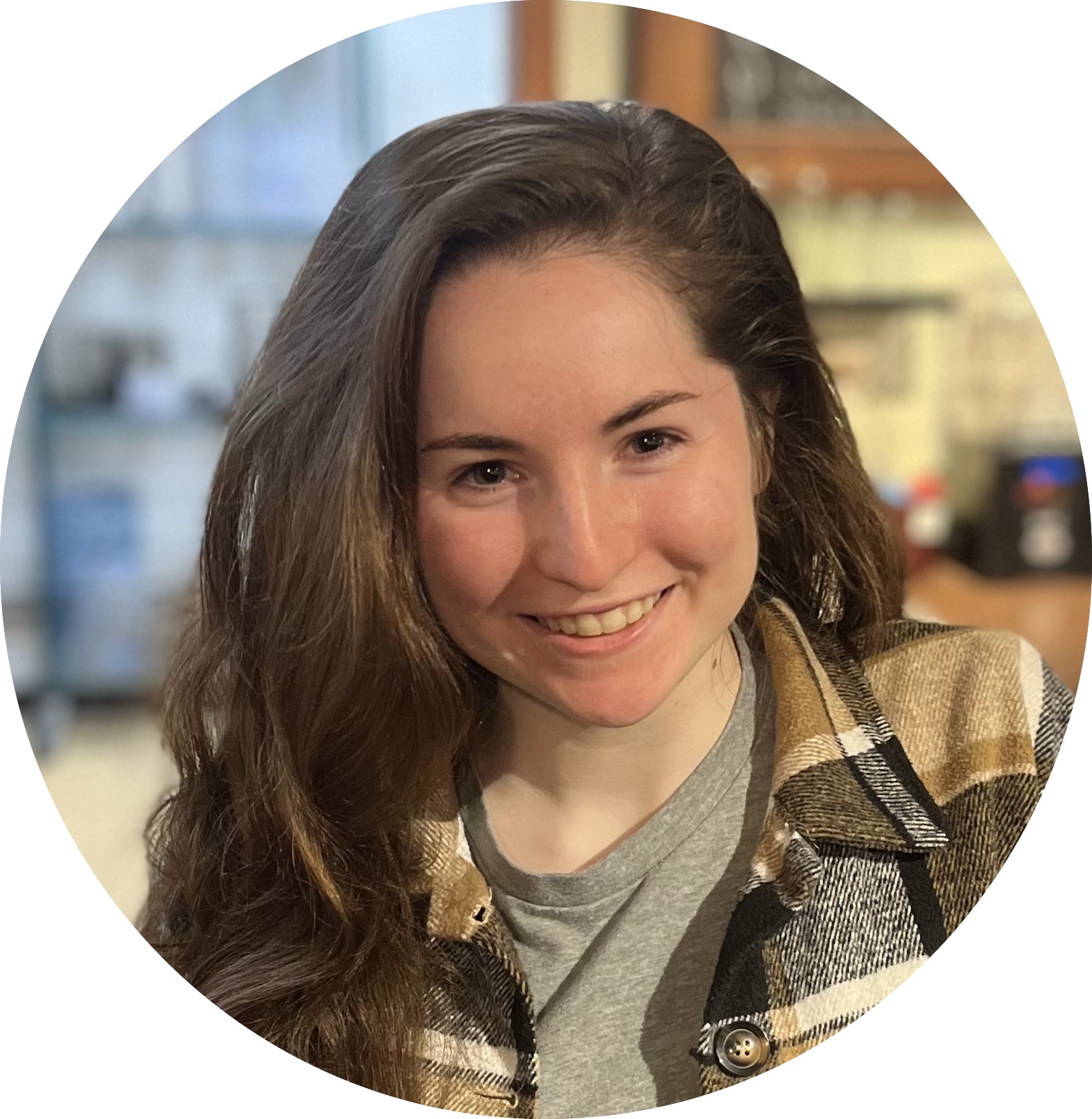 Caley
Caley is an English major at U of M.  She is an amateur hobbyist who enjoys woodworking, crocheting, going to book stores, and watching old movies.
Caley's Choice: Indian Chai Tea Latte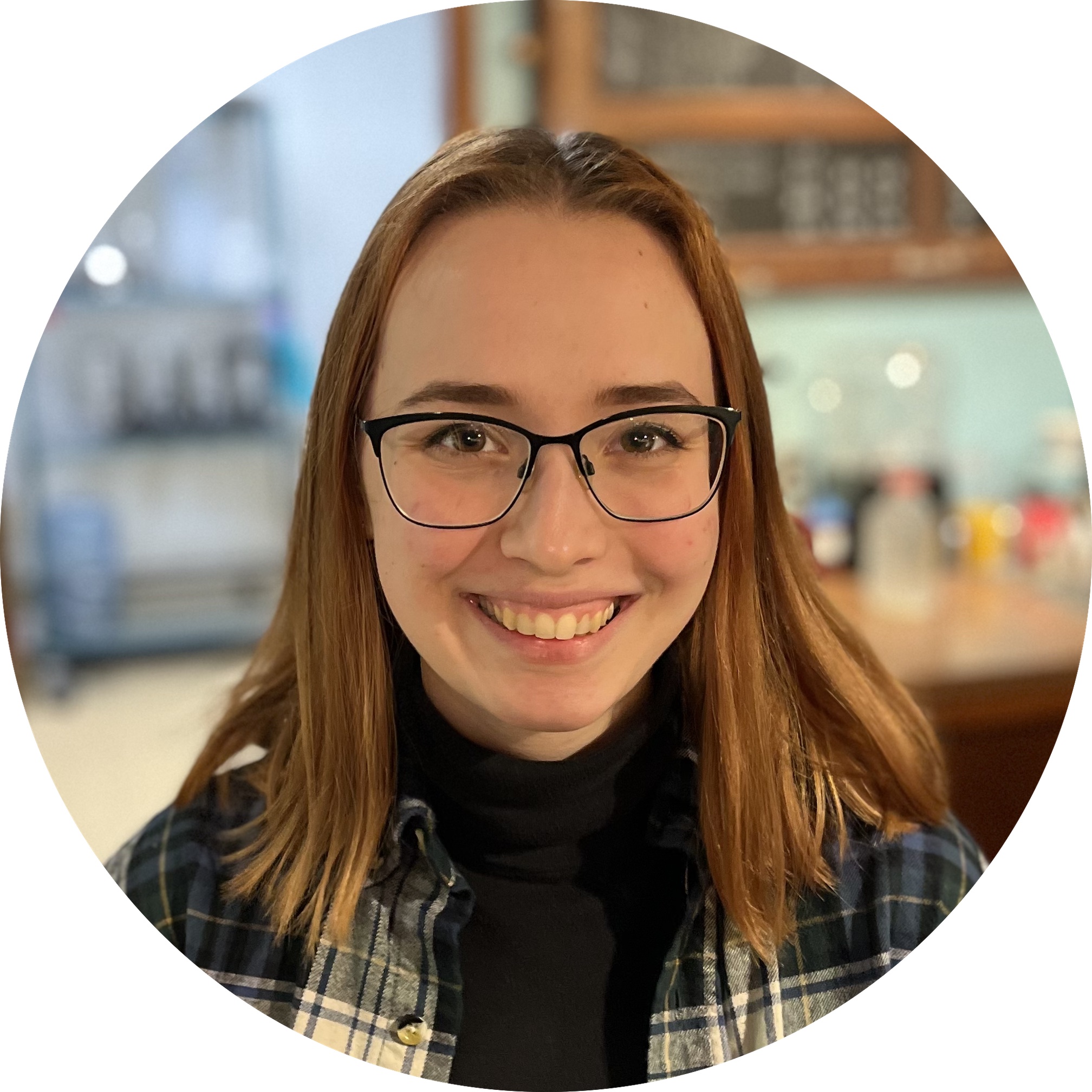 Danielle
Danielle, a recent U of M graduate, works in university admissions and plays the organ in local churches. Danielle speaks German and loves to take care of plants.
Danielle's Choice: Lavender White Chocolate Iced Latte with Oat Milk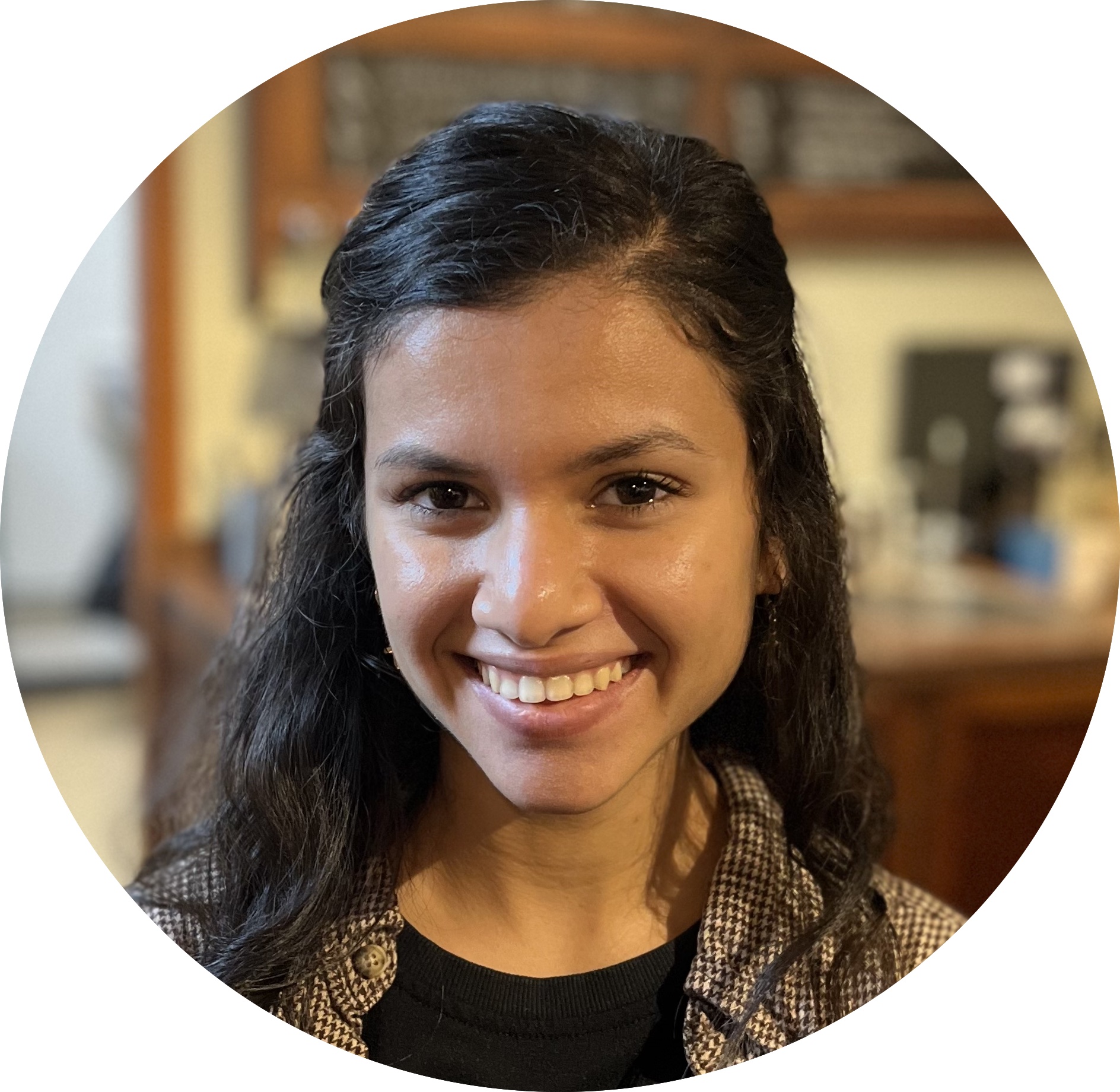 Katy
Katy is a speech language pathology student at Eastern. She enjoys baking, exploring locally, traveling and has been trying out textured art. She loves conversation and getting to know people!
Katy's Choice: Blended Java Chip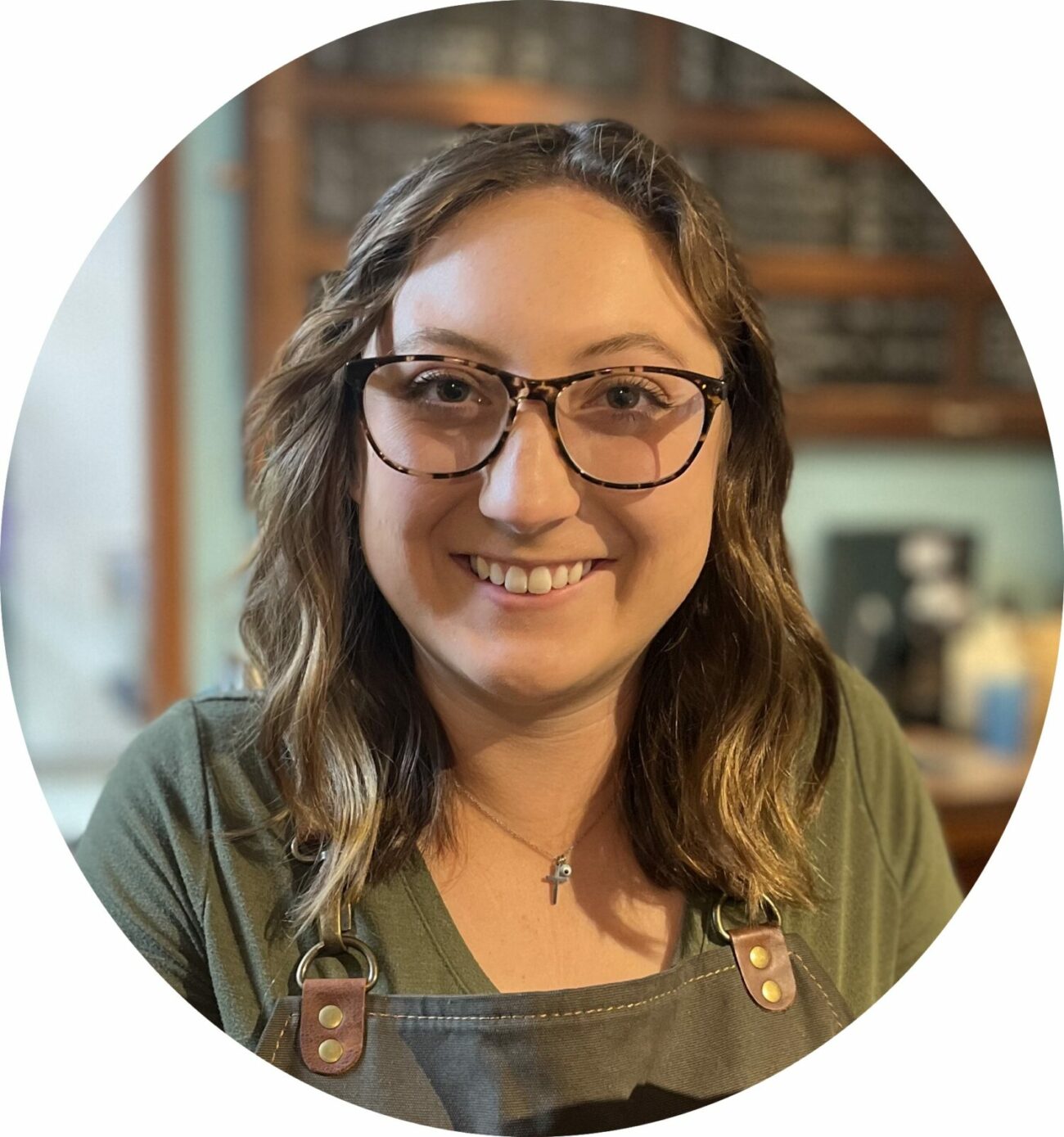 Barbara
Barista
Barbara is a Registered Nurse who works in a high school where she provides physical, social, and emotional healthcare. In her free time, she enjoys being outside, reading, and hanging with her family.
Barbara's Choice: Iced Vanilla Lavender latte in Spring/Summer and Chai Latte in Fall/Winter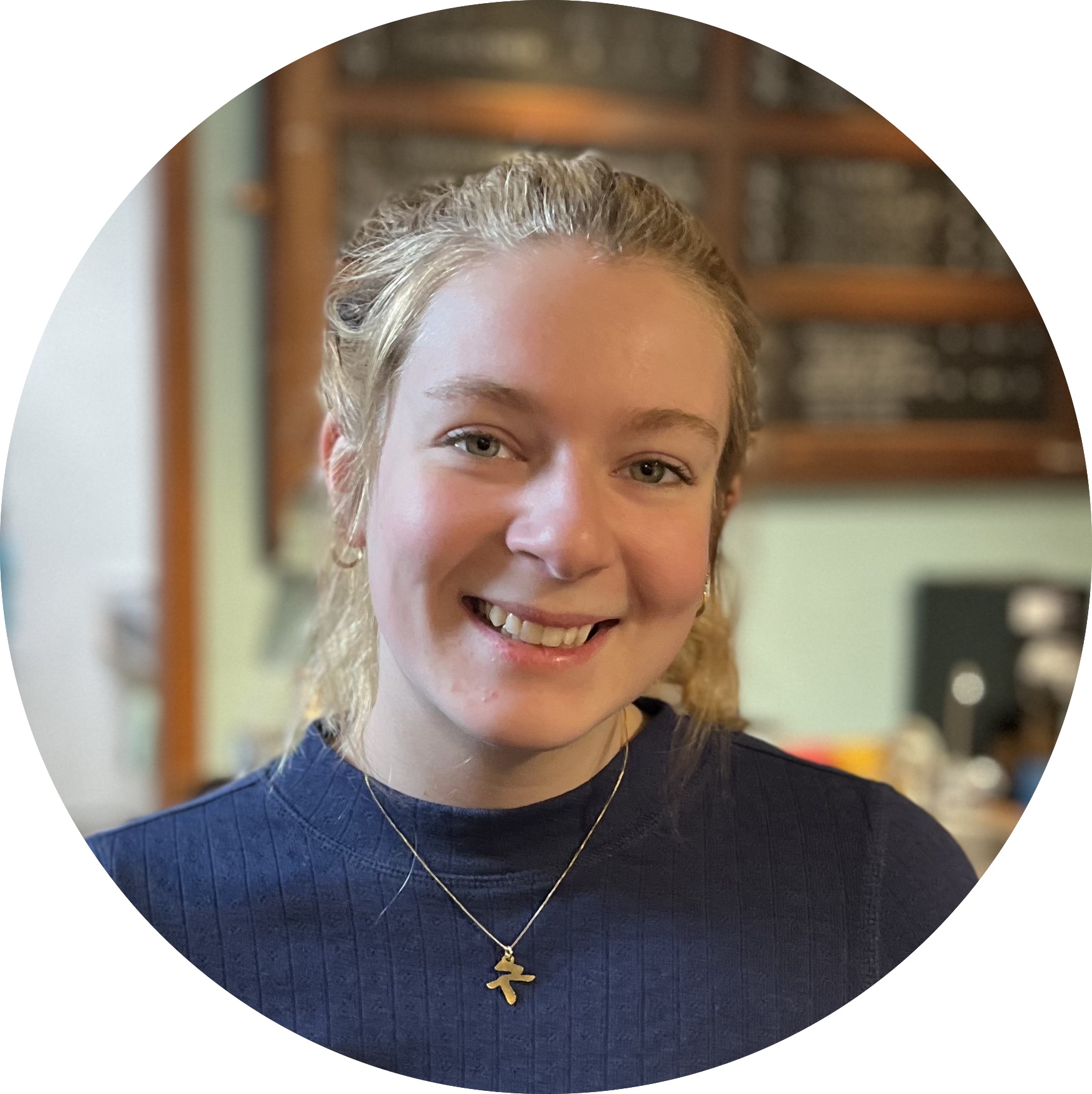 Erika
Barista
Erika is a sophomore majoring in nursing at the University of Michigan. She like watching Michigan sports and enjoys doing yoga in her free time.
Erika's Choice: Iced Almond Joy Latte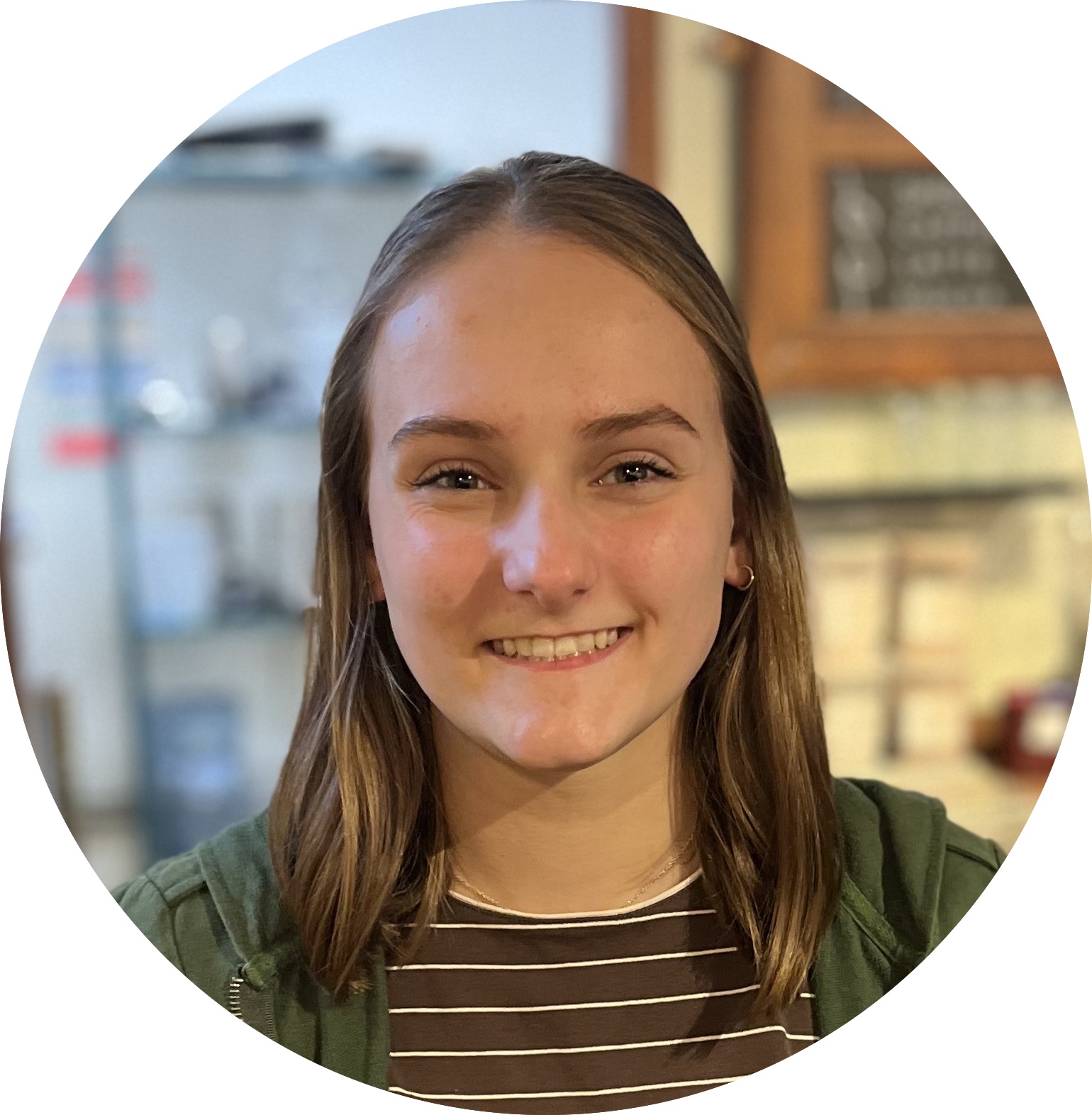 Ellie
Barista
Ellie is a student at U of M and is pursuing nursing. She loves art and music, specifically playing the piano!
Ellie's choice: Vanilla Latte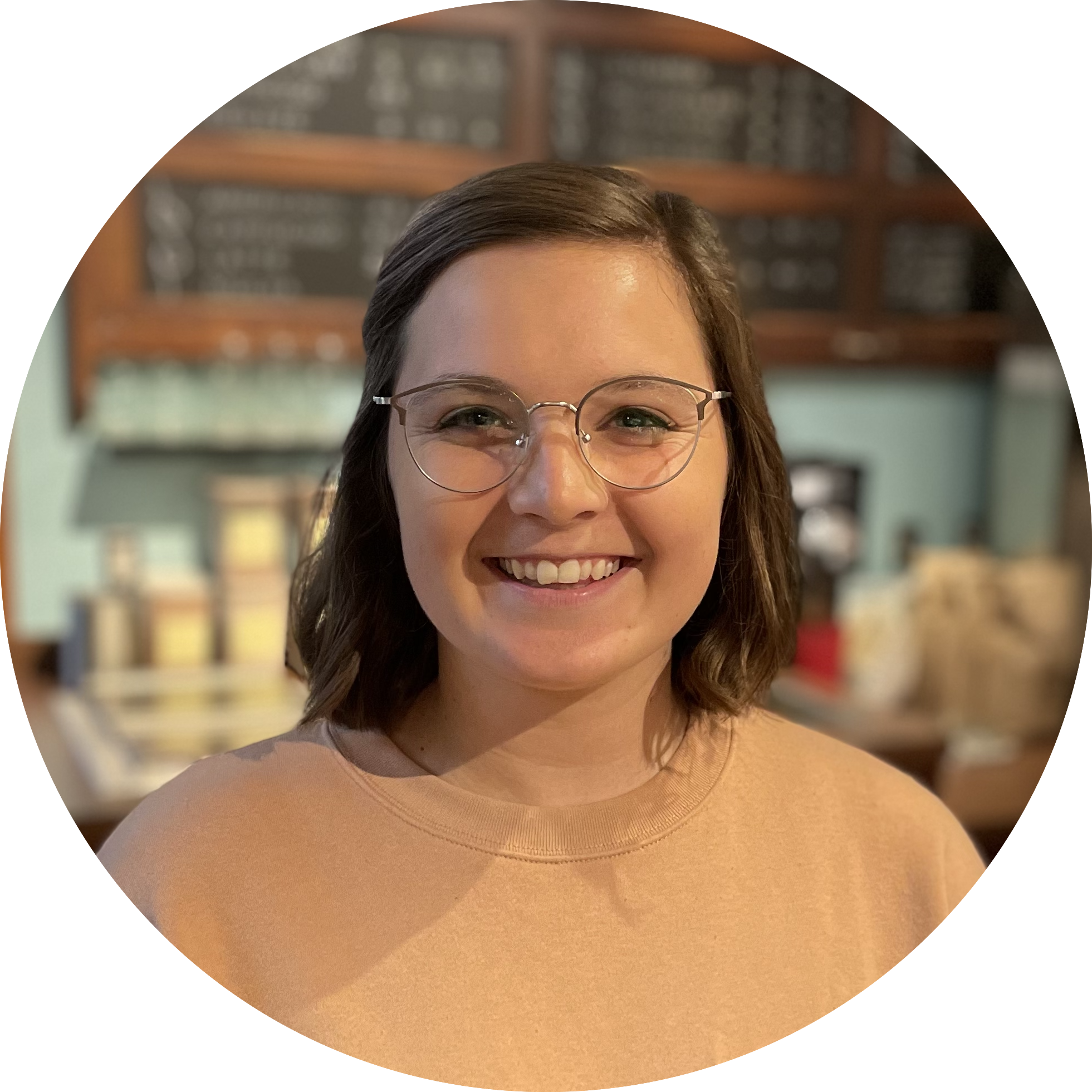 Hannah
Ministry Manager
Hannah has a love for travel that has brought her to Hungary and Haiti where she has worked in elementary education. She is back in her hometown to finish a degree in Biblical Studies. In her spare time she enjoys watercolor painting.
Hannah's choice: Hazelnut Latte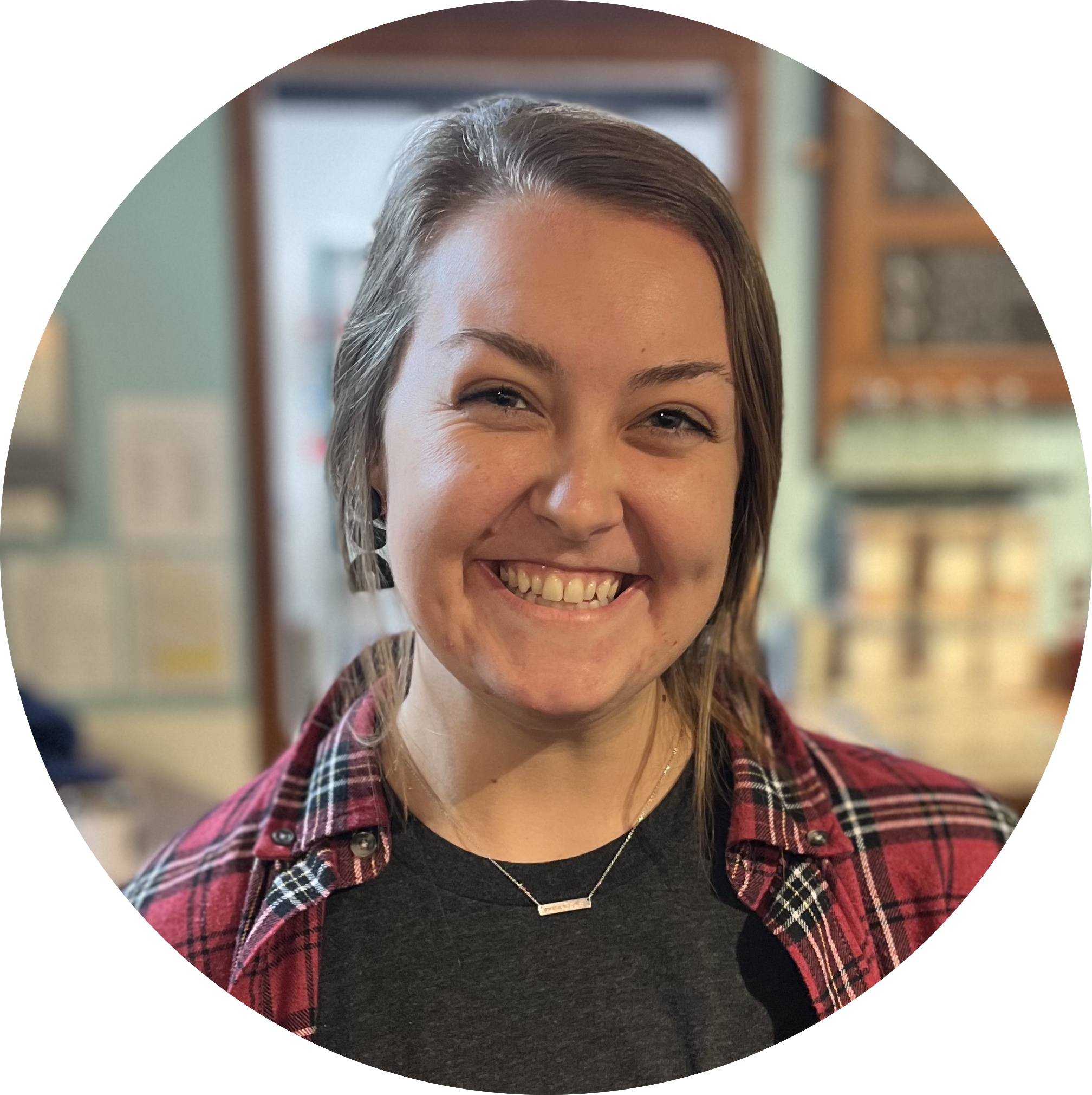 Payton
Barista
Payton is a recent graduate of Concordia University and is currently an Elementary Special Education teacher. She loves Jesus, running, reading, and drinking coffee!
Payton's Choice: Chocolate Raspberry Cold Brew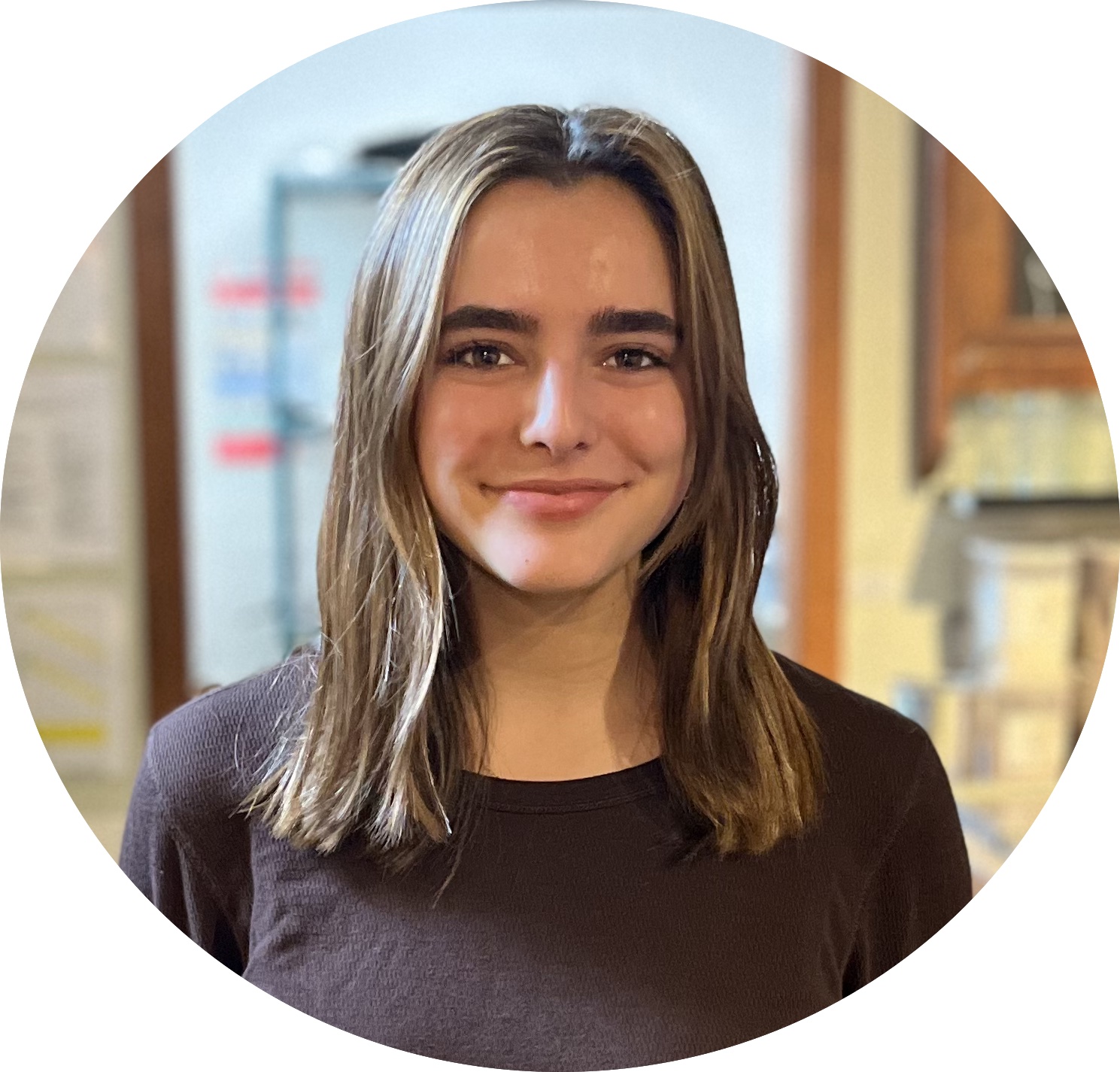 Megan
Barista
Megan, a native of California, is studying bio pre-med at U of M. In her free time she enjoys exploring nature!
Megan's Choice: Cafè Miel with oat milk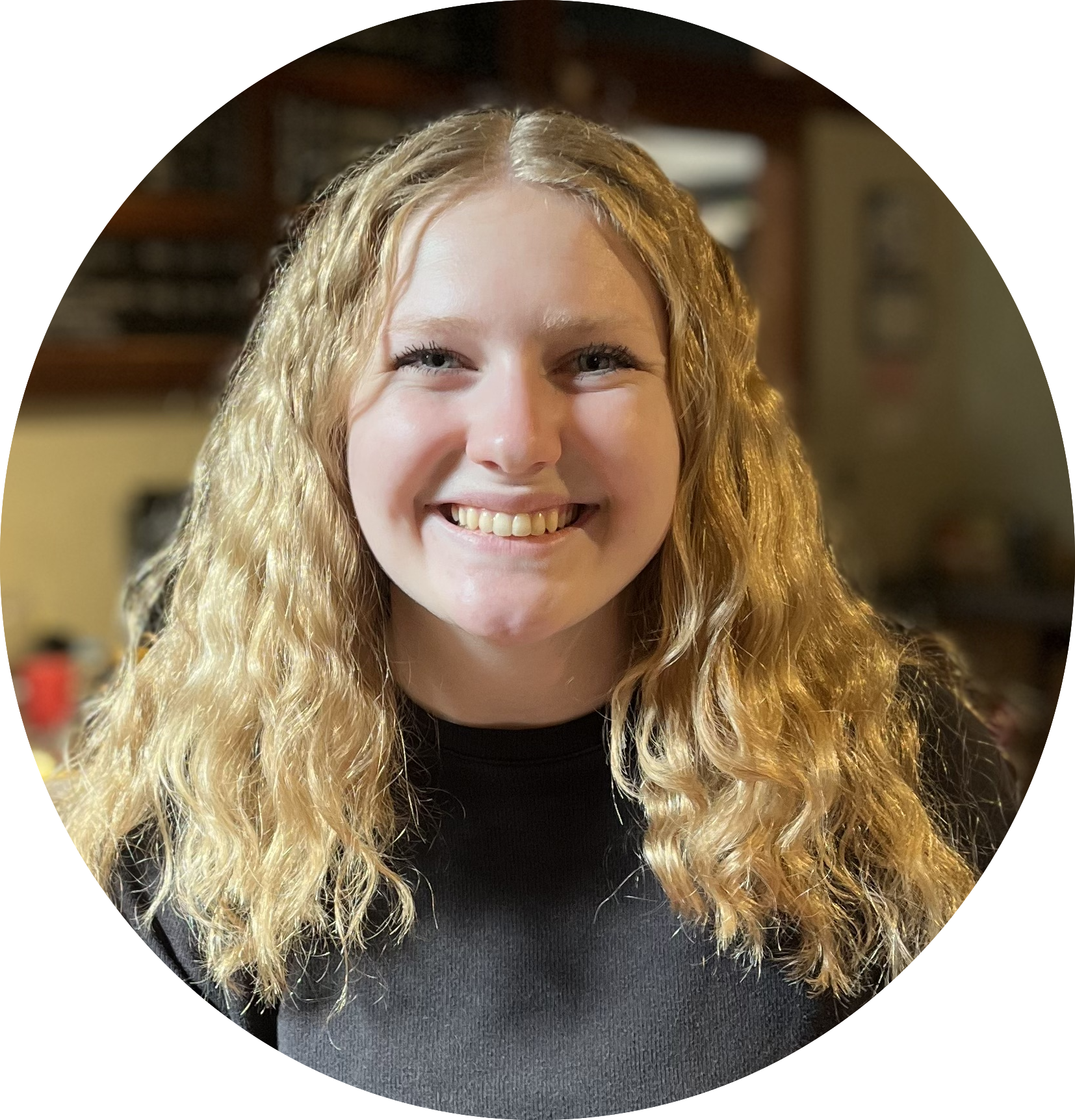 Dani
Barista
Dani is a current undergrad student at the University of Michigan studying business and film. She enjoys rollerblading, hiking, kombucha, and running her digital art business.
Dani's Choice: Vanilla Steamer with Cinnamon and Nutmeg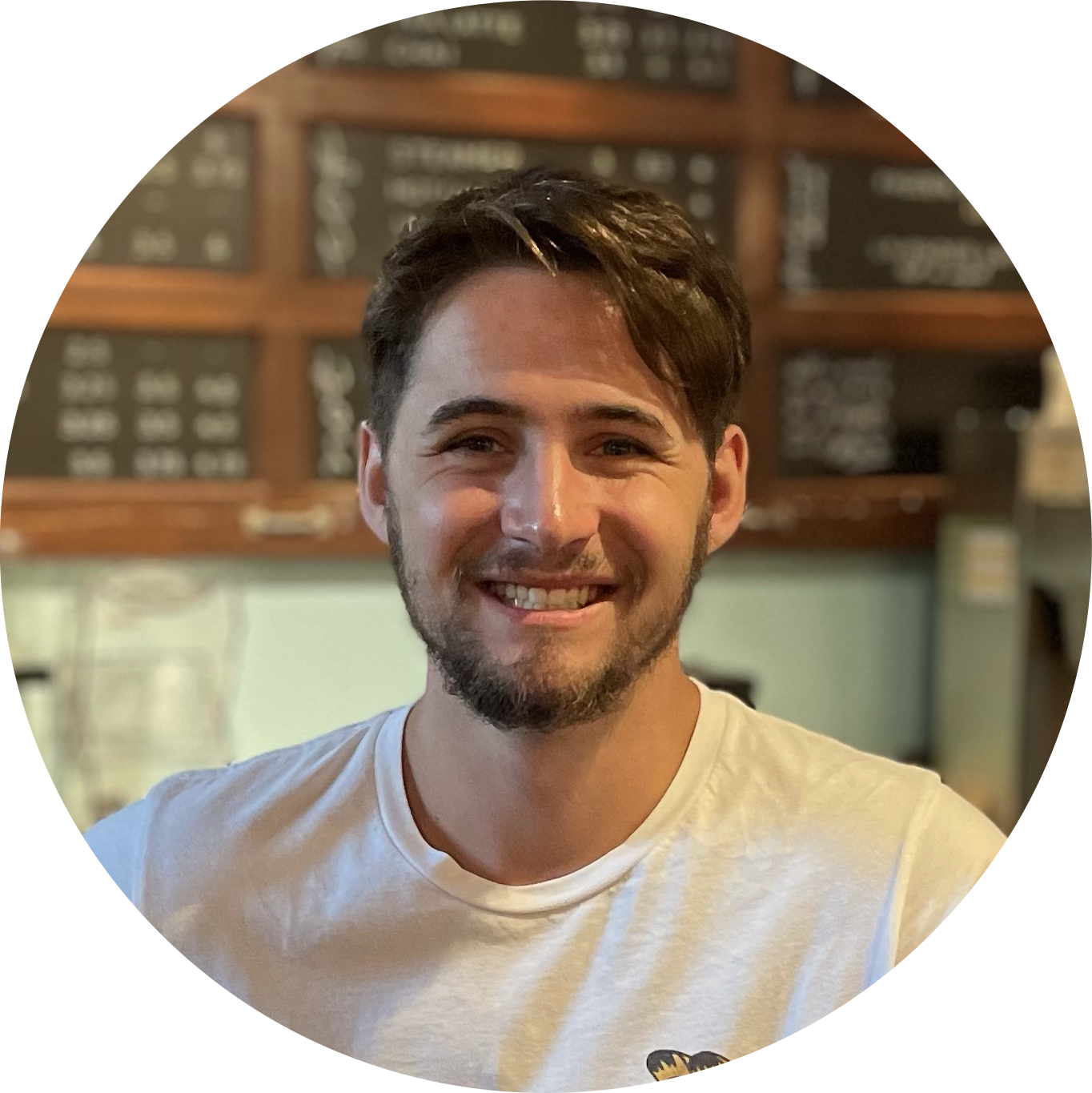 Duncan
Barista
Duncan is a sophomore keeping busy by studying philosophy, politics, and economics! He used to swim competitively and is looking to start again. He also loves hiking and being out in nature.
Duncan's Choice: Changes Daily!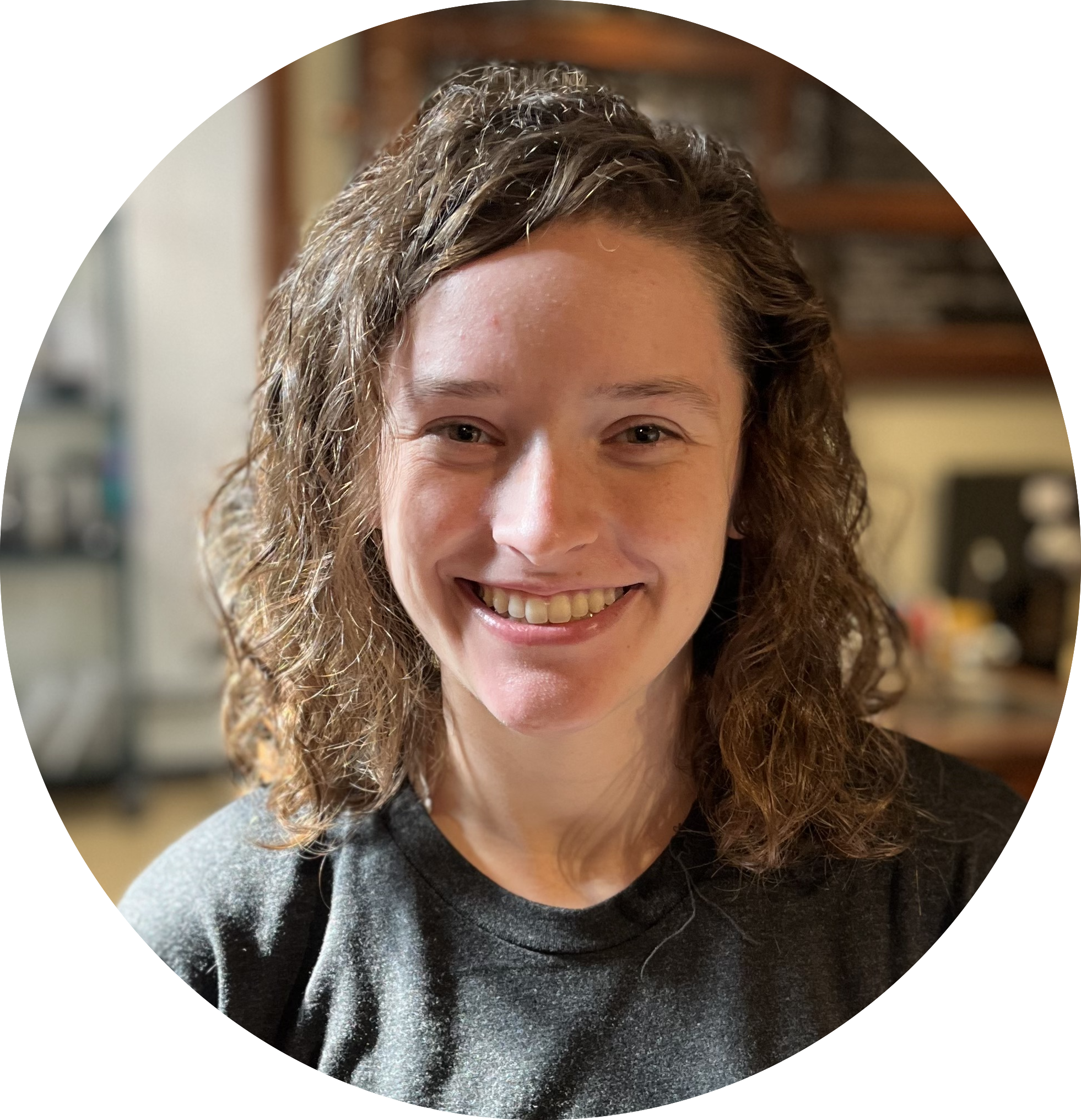 Morgan
Barista
Morgan is pursuing a double major in psychology and Spanish. In her free time, she enjoys reading and knitting!
Morgans's Choice: S'mores Latte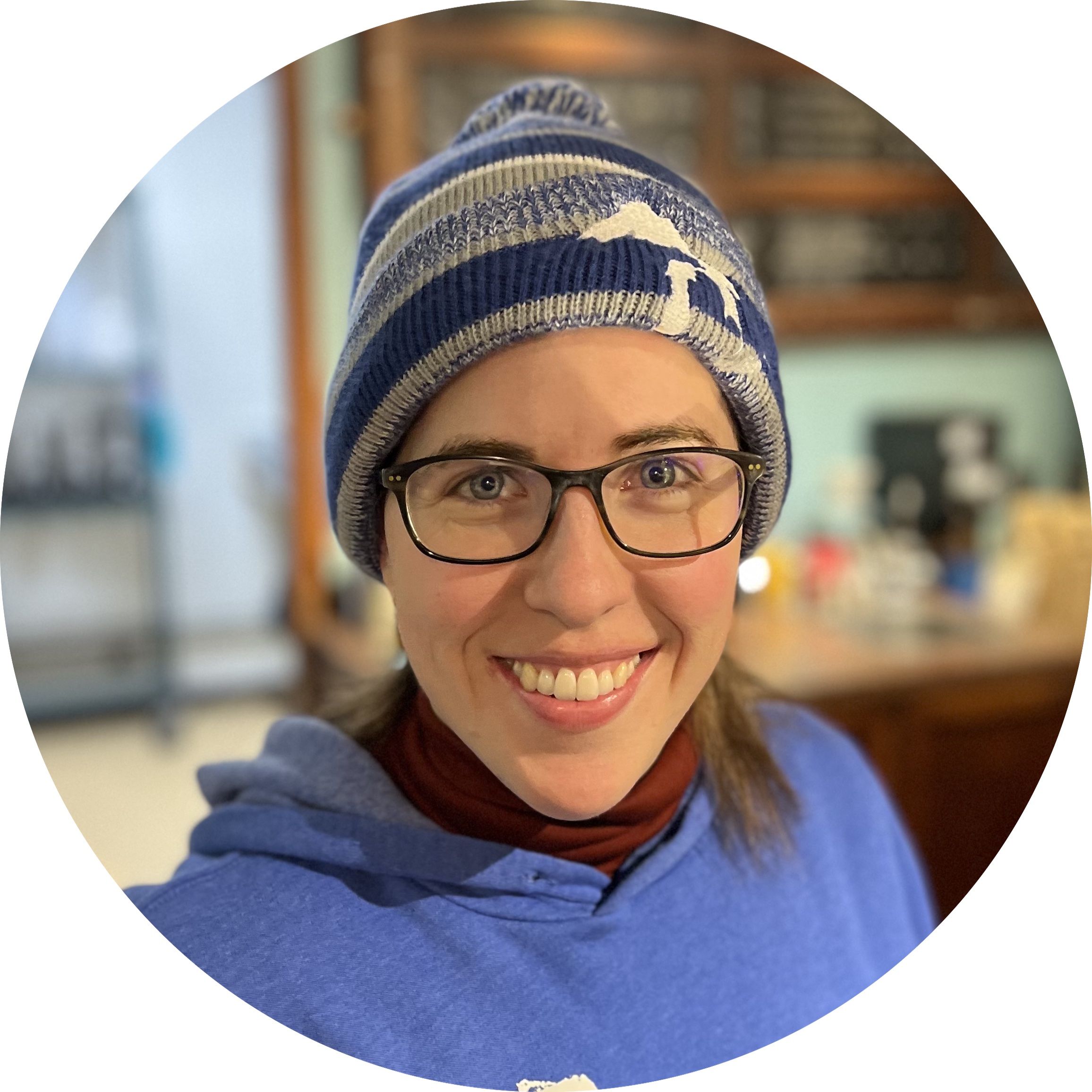 Carley
Barista
Carley has a bachelors degree in nursing and a background in data analytics. She was born and raised in California and only recently moved to Michigan. Carley's hobbies include swing dancing, poetry, economics, and cooking.
Carley's Choice: Roasted Almond Tea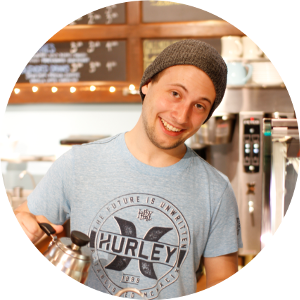 Jordan
Barista
Jordan is a graduate student studying nuclear engineering and radiological sciences here at the University of Michigan. He loves being a team member of a ministry coffee shop. He also loves spending time with his wife, smooth jazz music, and a nice cup of coffee.
Jordan's Choice: Pour Over
Keeping it local
We work with Hyperion Coffee Co, a roastery just one town away in Ypsilanti. Hyperion maintains personal relationships with family operated farms in South America and Africa to ensure that all the coffee is ethically sourced and grown with the highest standards. They then roast it fresh and deliver weekly, keeping the true flavors of the region by selling single origin beans.
All of our tea comes from TeaHaus Ann Arbor. While the tea isn't grown, dried, or roasted in Michigan, TeaHaus uses their world wide connections to bring only the finest teas to Ann Arbor. While we only have a portion of the teas that they offer in house, we do our best to provide a good sampling, keeping the standards around and changing up a few teas every season for those more adventurous tea drinkers.
In addition to our beverage products, we all source our bakery, food, and snack products from local and Michigan based businesses.
More Than Coffee
The Common Cup is a ministry of University Lutheran Chapel. Concept meetings leading up to its opening in 2007, had a goal of creating a space that could be open to the public 7 days a week. Thanks to ULC's vision, we continue to do exactly that. Follow the link below to learn more about the community at University Lutheran Chapel, gathering times, and involvement in the Ann Arbor, Ypsilanti, and Detroit communities.
Contribute to our Mission
The Common Cup came into existence in 2007 to be a ministry of University Lutheran Chapel (ULC) to the Ann Arbor community. The Common Cup remains a large part of their ministry and strives to contribute to University Lutheran Chapel's additional outreach ministries.
If you would like to contribute to our ministry through financial support, please give through University Lutheran Chapel's online system.